Both types of cameras work well in either commercial or residential security. IP cameras use UTP cabling (at least Cat5), and analog cameras can use either coax or UTP (at least Cat3). These media have poorer performance than the fiber optic cabling in both the transmission distance and the bandwidth. However, it is not easy to replace the current cords with fiber optic cables. The project may encounter following challenges:
The Ethernet cables fixed in the wall, under the ground need to be changed by the experts
The legacy devices are not equipped with fiber optic ports
Given this, a more attractive fiber optic cabling method with fiber media converter for CCTV analog video system and IP video system came to professionals attention. The fiber media converter can convert the electrical video signal to an optical format. It also features the following edges:
Converting UTP to fiber without move or change the previous copper cabling, thus saving time and effort
Working as a bridge between legacy copper infrastructure and fiber-related equipment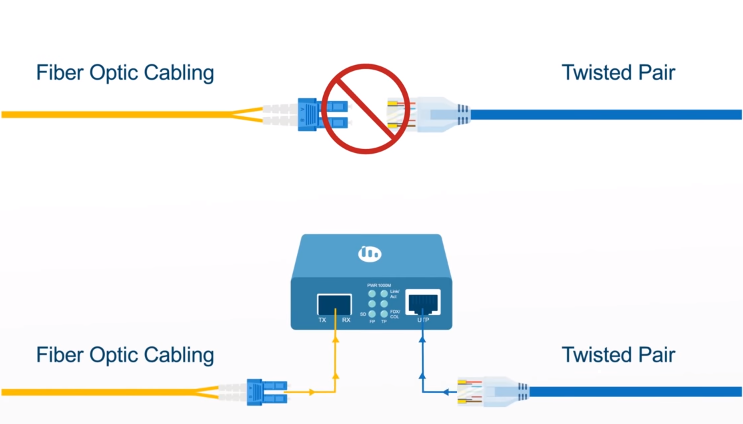 To recap, it can be said that the fiber media converter provides an economical path towards extending the distance of an existing network, extending the life of non-fiber based equipment, or extending the distance between two like devices.