Armored Fiber Patch Cord
Armored fiber patch cord retains all the features of the common fiber patch cord. The main difference between armored fiber patch cable and common fiber patch cord is that armored fiber jumpers are designed with a stainless armored tube inside the jacket and outside the optical fiber. This design enables armored fiber patch cords strong enough to be anti-rodent and resist the steps by an adult. Strong as it is, the armored fiber patch cord is actually as flexible as standard fiber optic patch cord and can be bent randomly.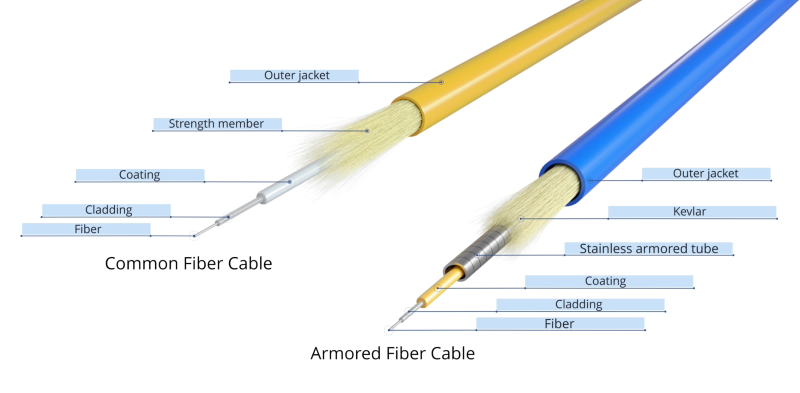 Bend Insensitive Fiber Patch Cord
Bend insensitive fiber patch cable is highly resistant to bend related damage and loss. It has a small cable bending radius and prevents additional bend losses by innovative core design and enhanced low macro-bending sensitivity. Bend insensitive fiber patch cord is made to support data center and FTTH applications, and high-density cabling that has to wrap and take tight corners.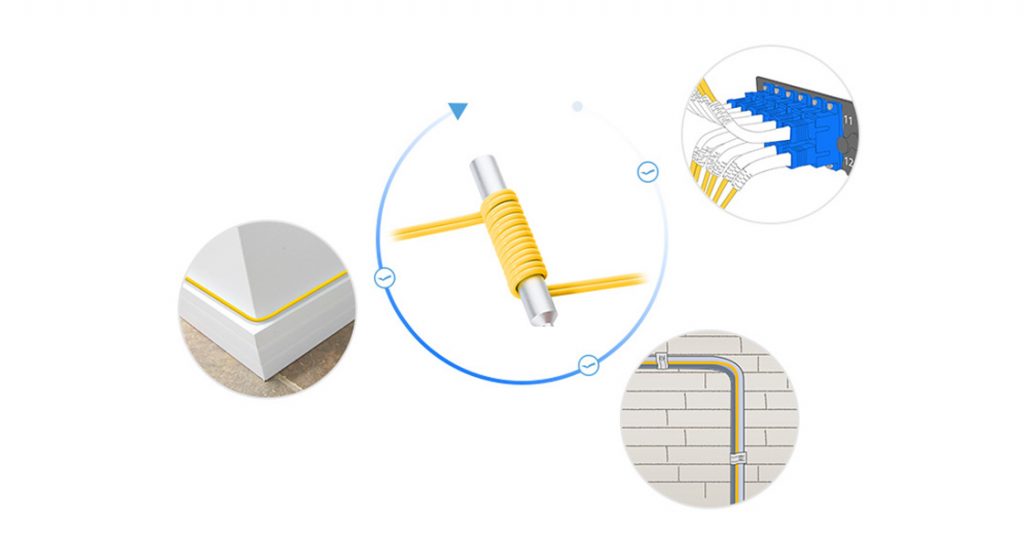 Mode Conditioning Fiber Patch Cord
This special fiber patch cord is a duplex multimode patch cable that has a small length of single mode fiber at the start of the transmission length. It is designed to solve the technical issue involved in using single mode equipment on the existing multimode cable plant. Mode conditioning fiber patch cord aims to drive the distance of installed fiber plant beyond its original intended applications, as well as to improve data signal quality.

Low Insertion Loss Fiber Patch Cord
The low insertion loss fiber patch cords adopting LL technology feature lower connector insertion loss compared with the common fiber patch cords, though it bears many similarities with common patch cable judged only by appearance. For example, the industry-standard insertion loss of common fiber connector is 0.75dB, but for low loss fiber patch cord, it can be 0.2dB or lower. This type of fiber patch cords is often used for applications where the amount of attenuation loss is a crucial element. With reduced attenuation, they are able to expand the network's reach for long-haul applications.
Uniboot Fiber Patch Cord
Terminated with specially designed LC uniboot connectors, uniboot fiber patch cable integrates two fibers in a single cable, thus delivering significantly more advantages in high-density cabling environments. It cuts down the cable count up to 50% compared with the standard LC cables and represents the best fit for places where space is a concern, which is the main advantage of it.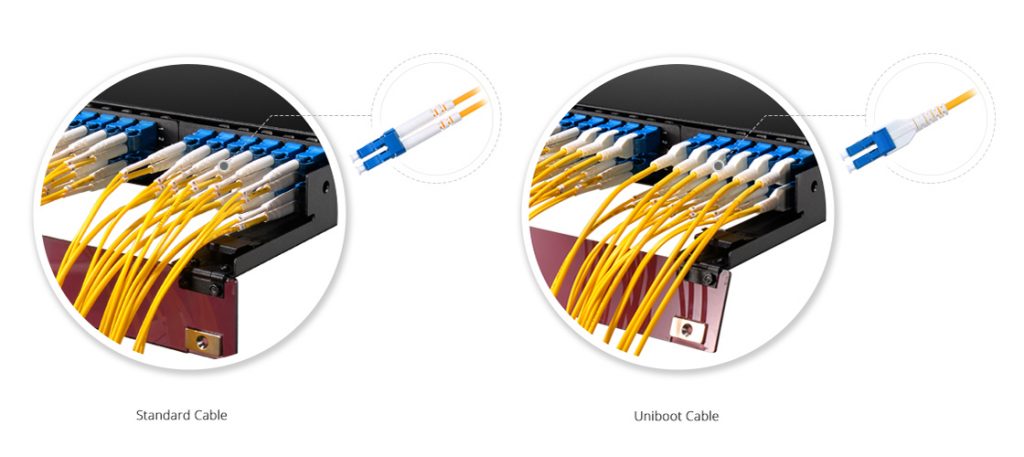 There is one type of uniboot fiber patch cord called switchable uniboot fiber patch cord, which is designed to switch the polarity of the fibers only by maneuvering the connectors without the need of a special tool. Such design avoids potential troubles that may be caused by re-terminating connectors, which attributes to more efficient cable management.