Although GPON SFP belongs to the gigabit BiDi SFP family, it differs from "normal" BiDi SFPs in some aspects. Here's a comparison between GPON SFP transceiver and conventional BiDi SFP transceiver.
Signal Transmission Mode
In terms of conventional gigabit BiDi SFP transceivers that are mainly used in backbone network, the optical transmission mode is point to point (P2P), i.e., they must be used in matched pair. A BiDi usually has LC receptacle instead of SC receptacle. Here's an illustration of P2P transmission mode.

The transmission mode of GPON SFP is point to multi-point (P2MP). One GPON OLT SFP at the Central Office communicates with multiple GPON ONU SFPs with the help of fiber optic splitters. This is why we usually see a GPON infrastructure is in a tree shape or a tee shape.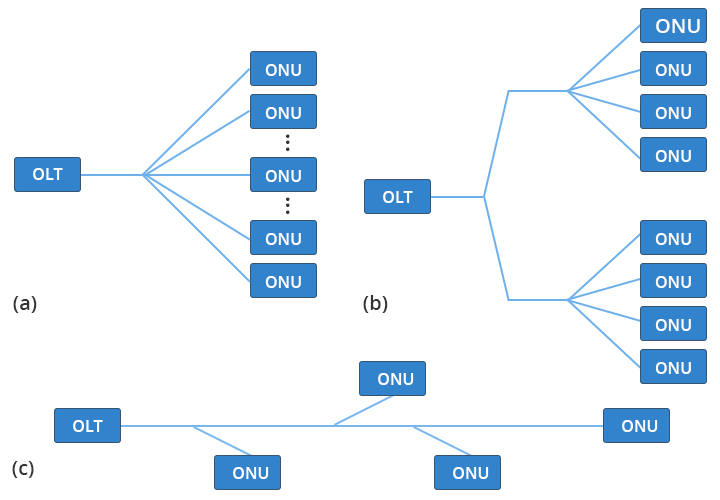 Transmission Distance
The transmission distance of conventional gigabit BiDi SFP can be up to 160 km over single-mode fiber cable when using 1590nm/1510nm and 1510nm/1590nm wavelengths. GPON OLT and ONT/ ONU SFP transceivers support a transmission distance up to 20 km with 1490nm/1310nm and 1310nm/1490nm wavelengths.