VoIP is a method of making and receiving phone calls over the Internet. It's a cost-effective way to handle an unlimited number of calls and to ensure high voice quality. Instead of the copper wires that landlines run on, VoIP phone systems use the same internet connection that a company already uses.
VoIP systems give remote workers access to the business's phone system from their mobile devices and it also provide a feature set that previously only large corporations using expensive PBX hardware had access to, such as automated attendants, call queues, and computer integration, which allows voicemails to be sent to email in boxes and computers to be turned into softphones.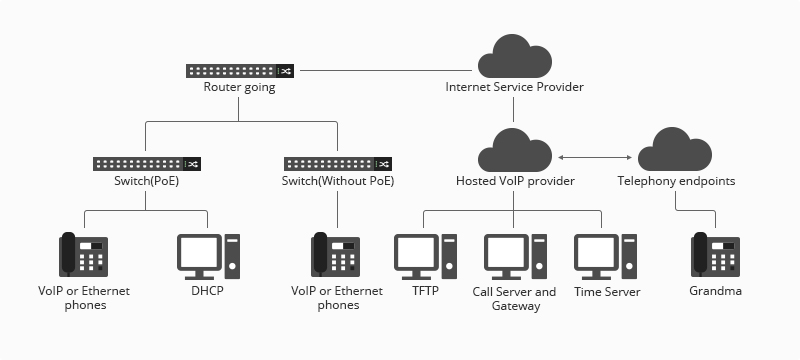 Switches for VoIP Phone Systems
The VoIP Phone System provides a sophisticated phone system that is easy to set up and configure, and it's significantly cheaper than a landline system. But this system relies on your internet connection, it needs a reliable internet connection with decent bandwidth. If you're in a community with spotty internet service, this type of phone system won't work. If you want to keep the VoIP system working properly, all you need to do is get a suitable network switch.
A network switch can provide enough bandwidth to keep the VoIP phone system running all the time, and allow you to connect as many devices up to your network as you require, the faster the network connection, the better the quality of VoIP calls.