Fiber Optic Panels
Standard Fiber Optic Patch Panel: the standard fiber optic patch panel can be loaded with LC/SC/MTP adapters, which are commonly used as the intermediate connection between the backbone and patch cables. HANSUN FHD fiber patch panels come with single mode and multimode fiber types with different adapter options and port counts.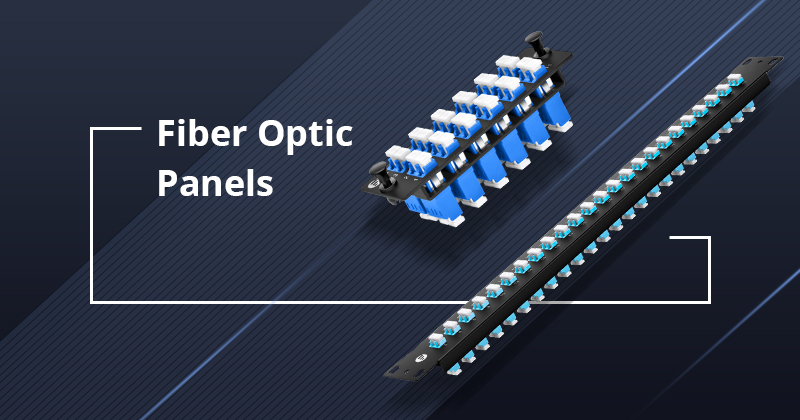 Breakout Patch Panel: breakout patch panels are specifically designed for high-density 40G-10G and 100G-25G breakout cabling. As an agile and scalable solution to mitigate cable clusters and improve airflow, breakout patch panels deliver aesthetic appeal and make the data center a more inviting place. The breakout patch panels in HANSUN come with both single mode and multimode options.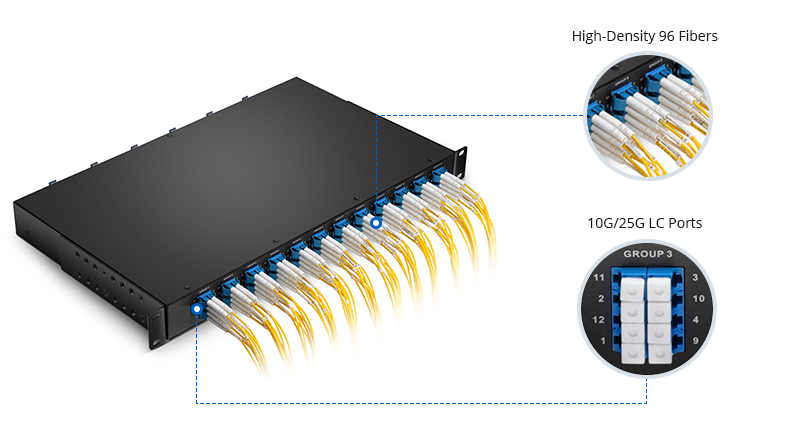 Modular Patch Panel: rack mount modular fiber enclosure panel and multimedia adapter panel are the two common types of modular panels. The former can hold up to 4 FHD MTP cassettes or fiber adapter panels, fitting for both front and rear mounting in horizontal cable management. The latter can allow users to customize their own adapter panel in a high density cabling system.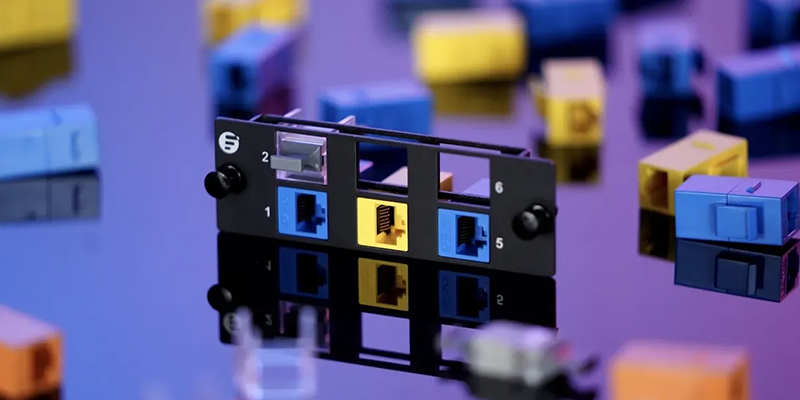 Ethernet Patch Panels
Ethernet patch cables can be classified into different types: Cat5e/Cat6/Cat6a Ethernet patch panel, blank keystone patch panel, 110 punch down Ethernet patch panel, etc.
The most popular Ethernet patch panel nowadays is the Cat6 feedthrough patch panel, which is welcomed by its simplicity and cost-effectiveness. When you are not sure to decide in advance which type of cables will be used to connect your hardware, you can use a blank keystone patch panel to make a mixed connection based on your actual demands.